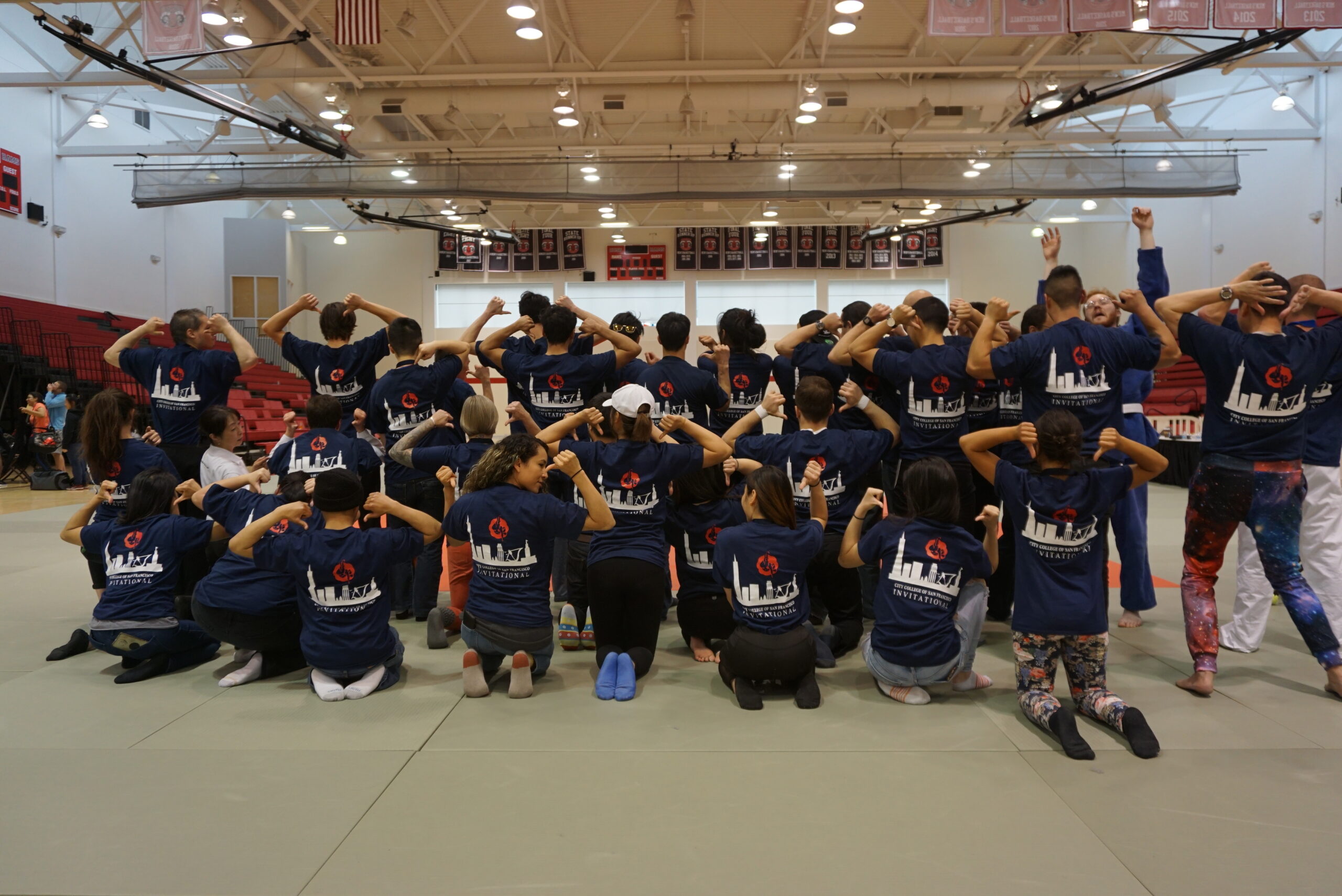 CCSF Invitational Tournament
At the end of every semester, the CCSF Judo Club hosts a Invitational Judo Tournament for the Bay Area. In addition to learning the sport of Judo, you will also be exposed to managing a Judo Tournament.  Each CCSF volunteer receives a free custom tournament shirt and ID badge commemorating that semester tournament.
The tournament begins at 10:30 a.m., beginning with the smallest children, 5 yrs. old up to 16 yrs of age.
Adult novice and brown belts will compete around 2:00 pm with the Black Belts competing at 1:30 pm.
Tournament Staff Responsibilities
Responsibility: Beg. Judo Class
The running and organization of the Competition Pool (Fight Sheet)
The "Pools" are determined by grouping the competitors will similar characteristics. i.e.. Same rank, weight and sex.﷯
.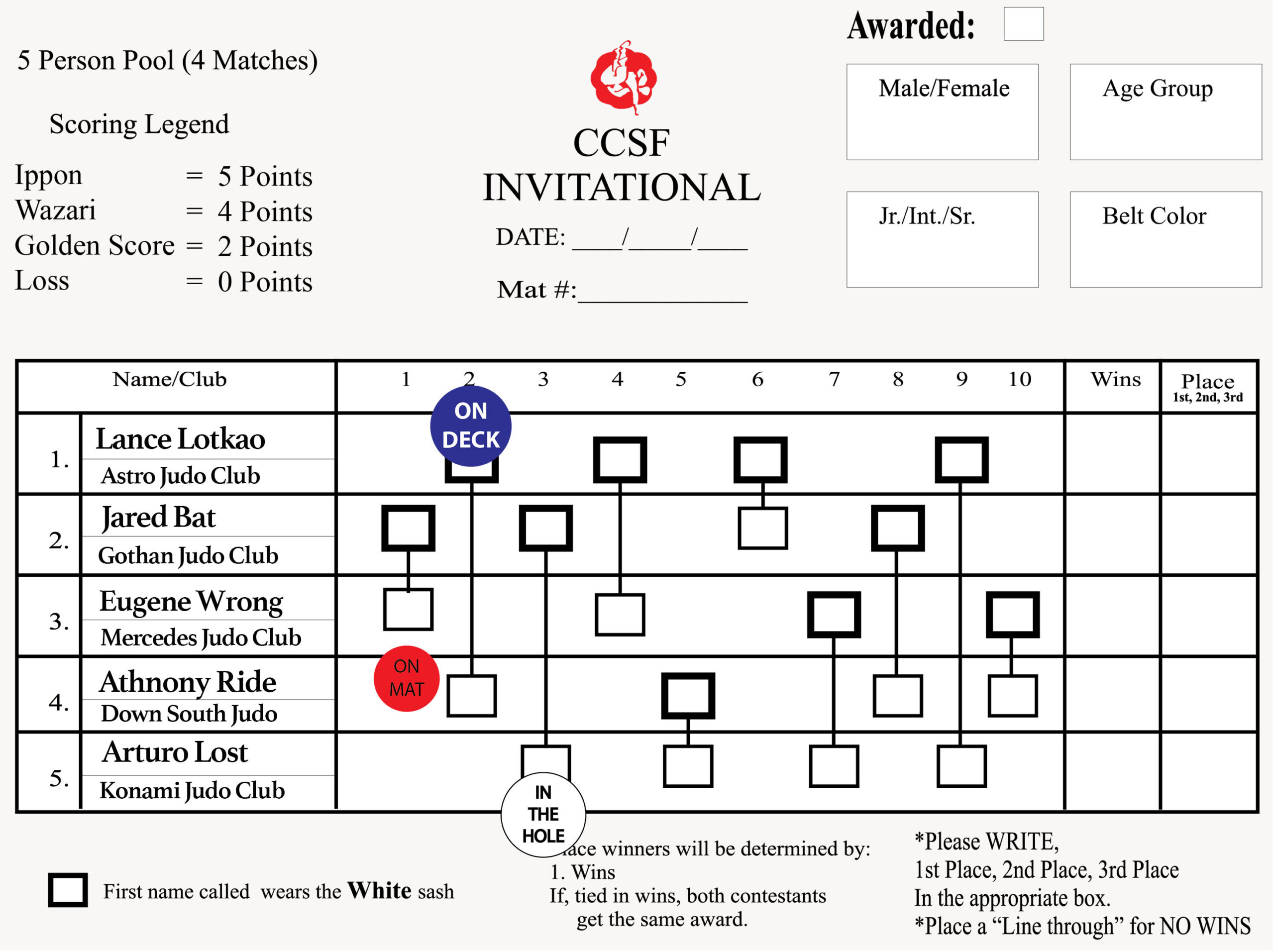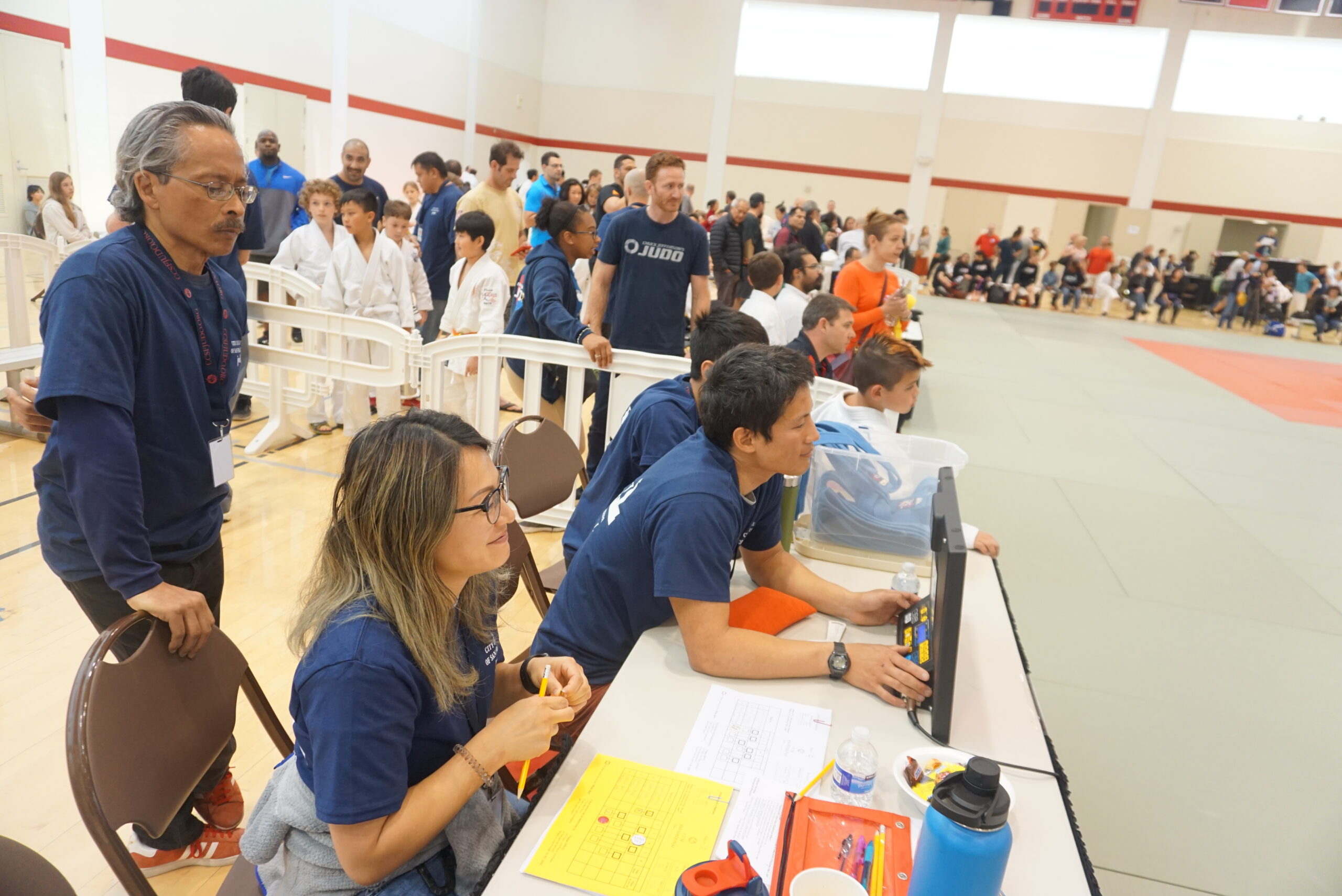 #1 Person: Actually conducts the pool elimination system and recording the win/loss result.
#2 Person: Assists the #1 person in running the Pool
After the conclusion of the tournament and returning the tournament equipment to storage, we conclude the day with a group dinner of our 30+ tournament staff.  Congratulations on a job well done!