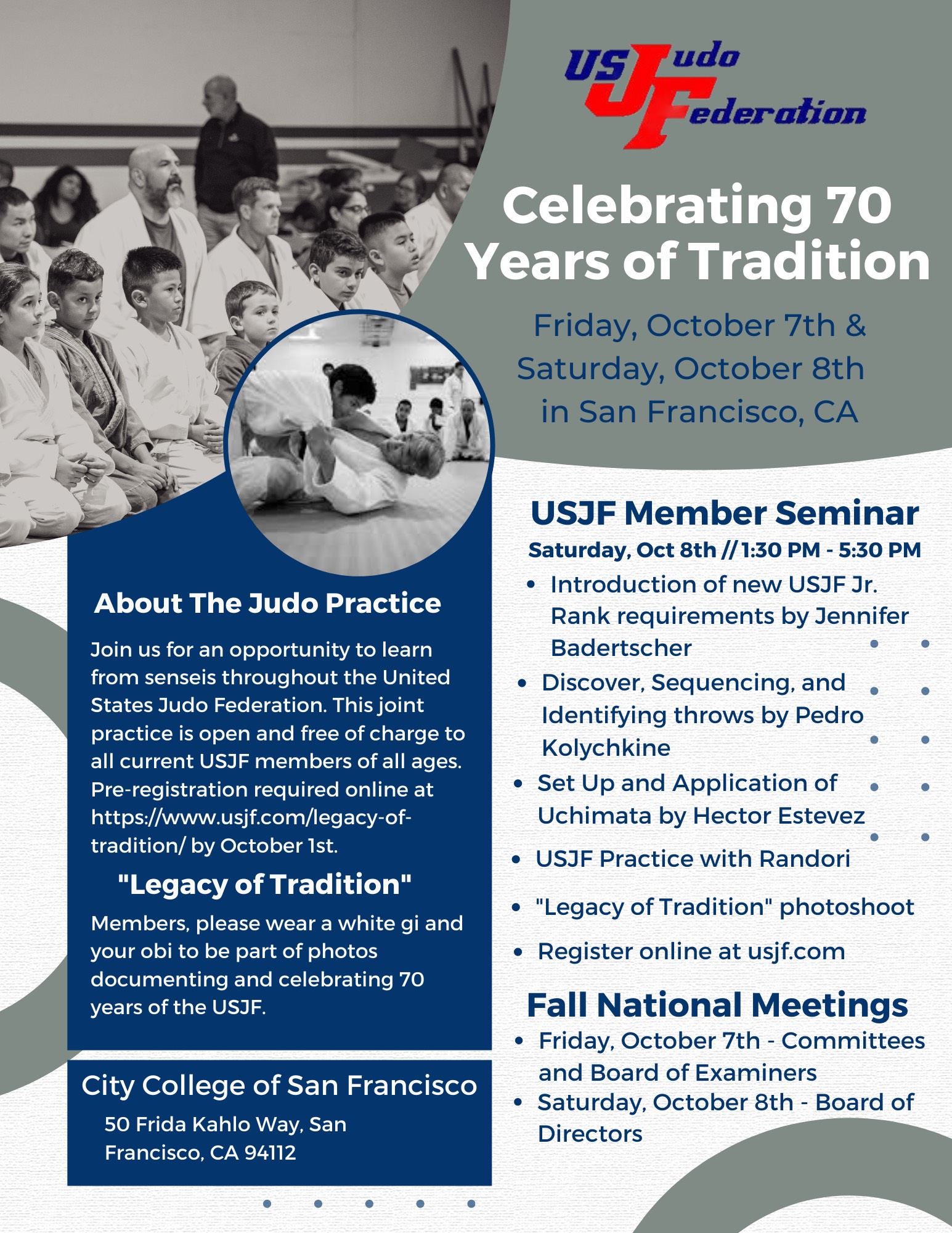 Legacy of Tradition
October 8, 2022
Celebrating 70 years of Tradition, Oct 7-8, 2022 in San Francisco, Ca.
"Legacy of Tradition" Seminar on Oct. 8, 2022. Join us for an opportunity to learn from sensei's throughout the United States Judo Federation. This seminar and practice session is open and free of charge to all current USJF members of all ages. Non-USJF members fee $70.
"Legacy of Tradition" photoshoot. Be part of USJF 70 years of judo history. The last USJF group photograph was taken in 1952.